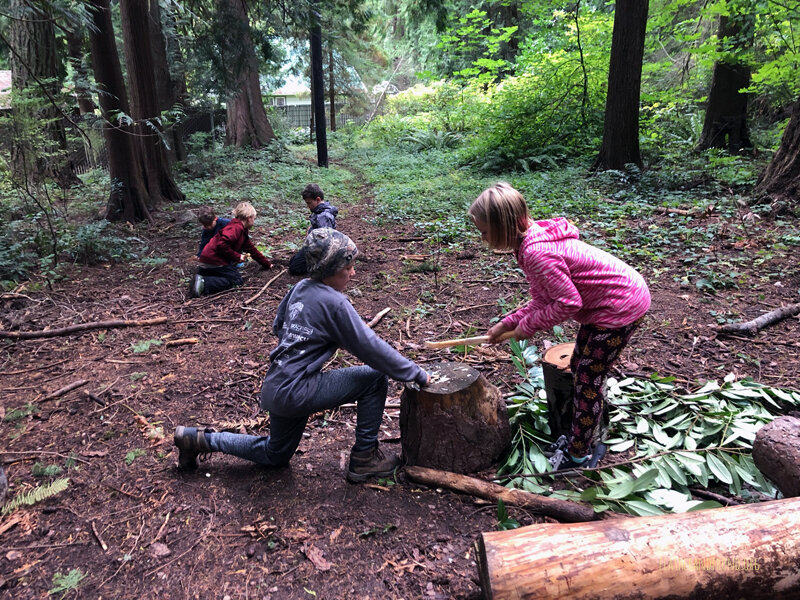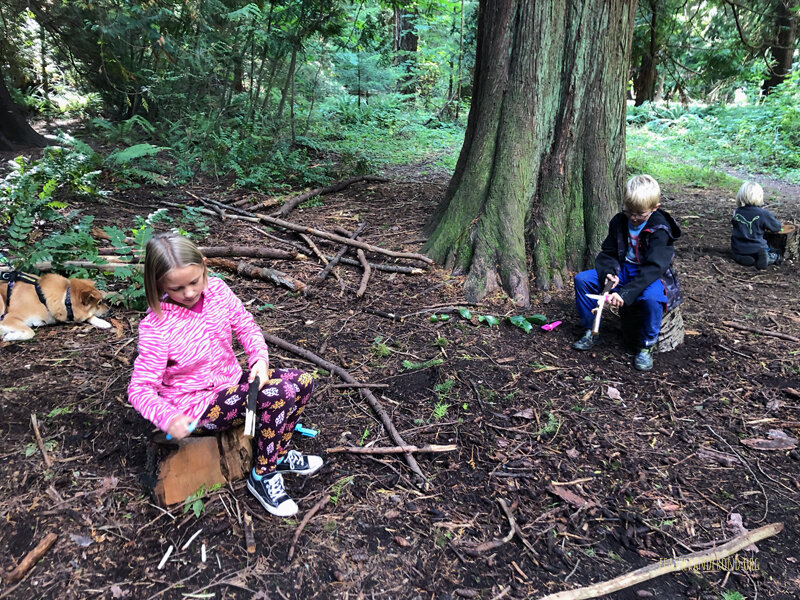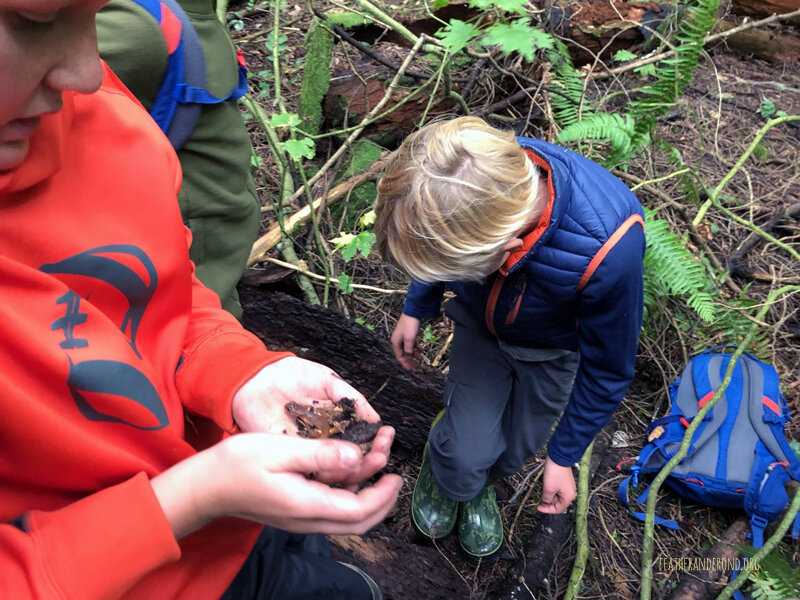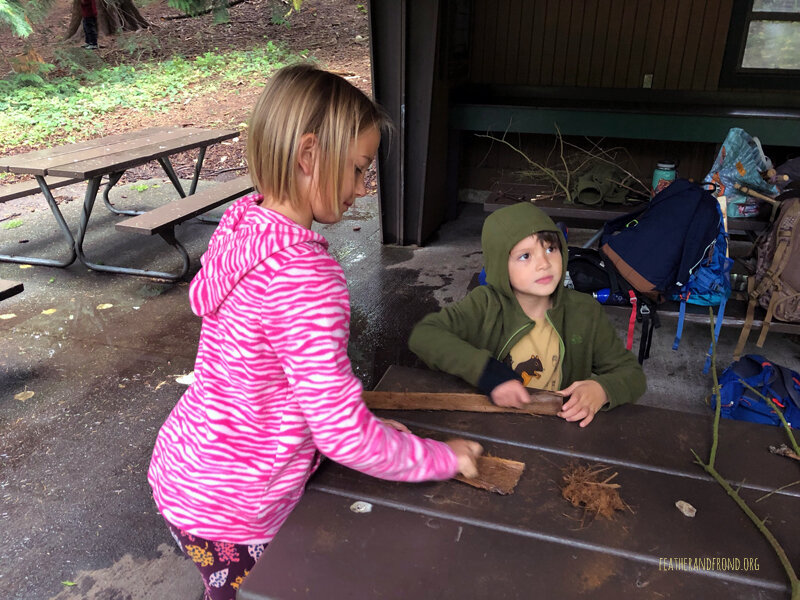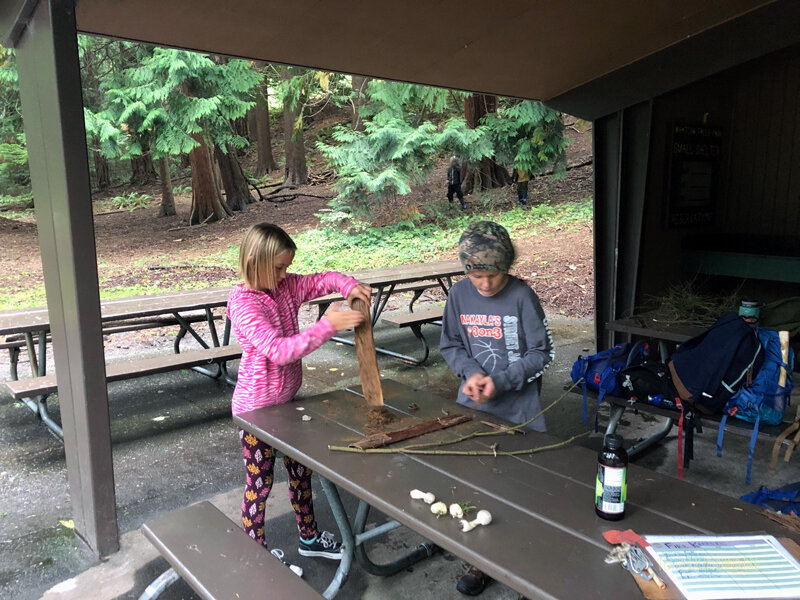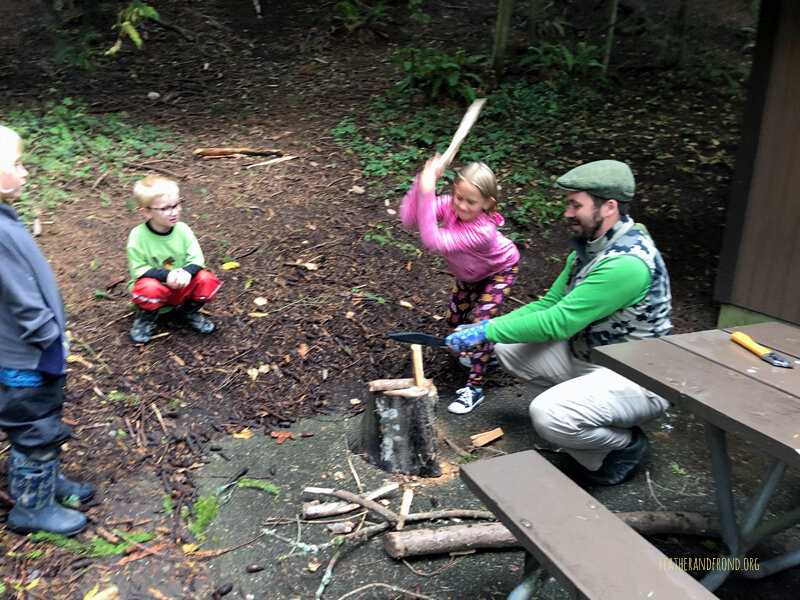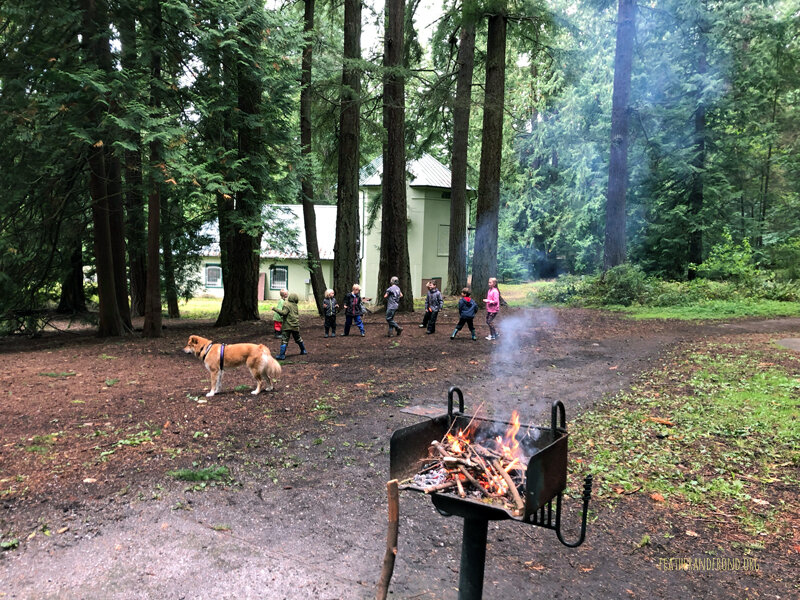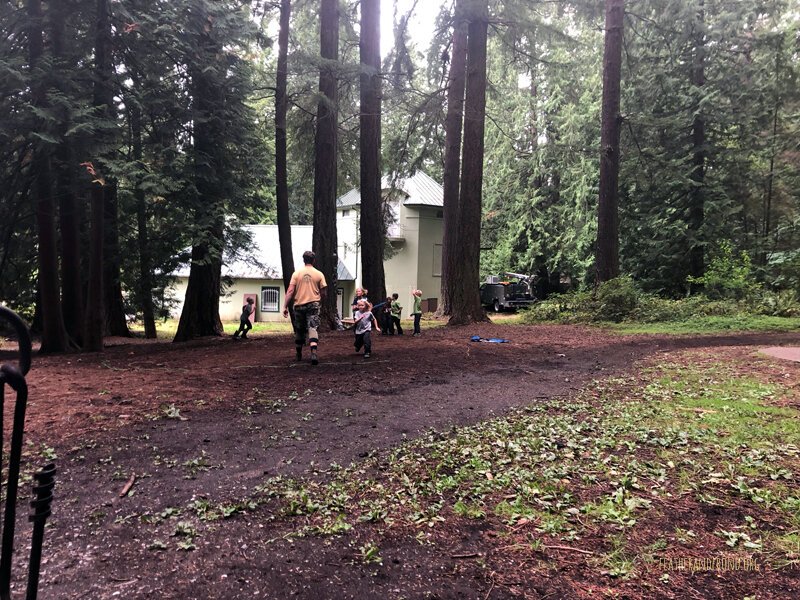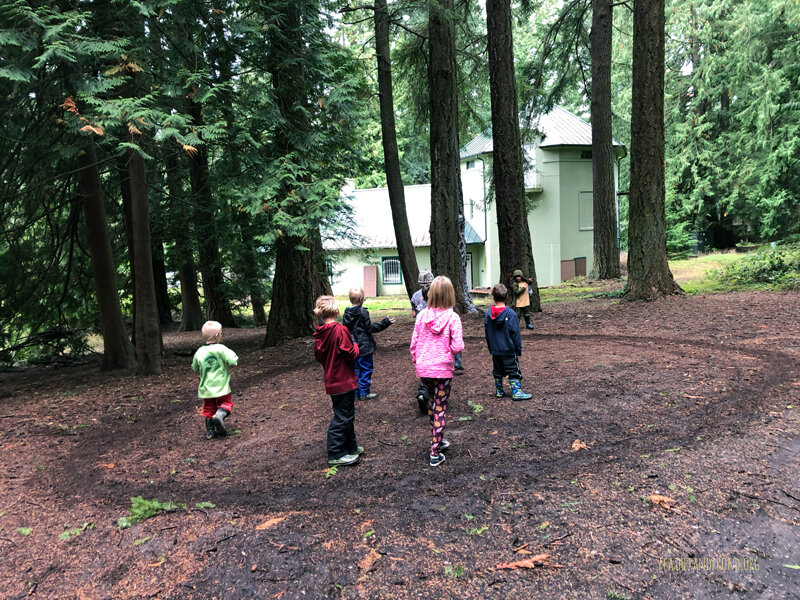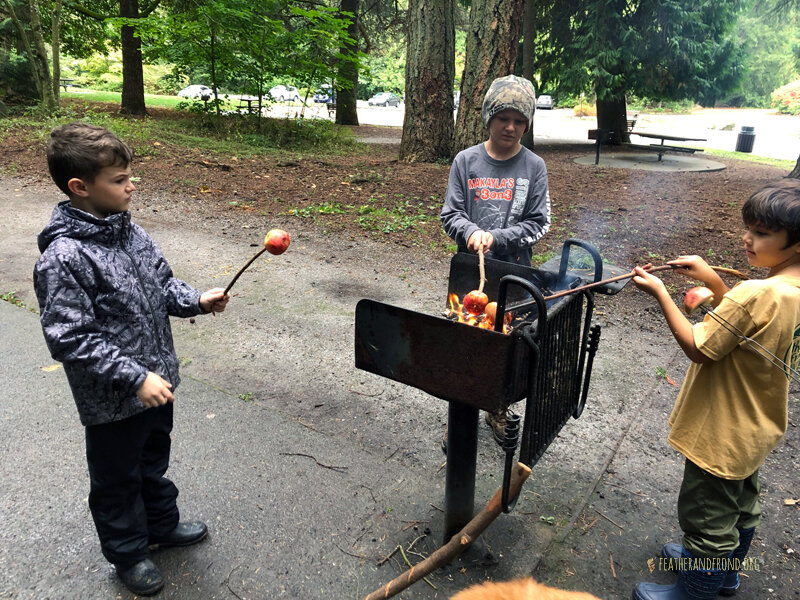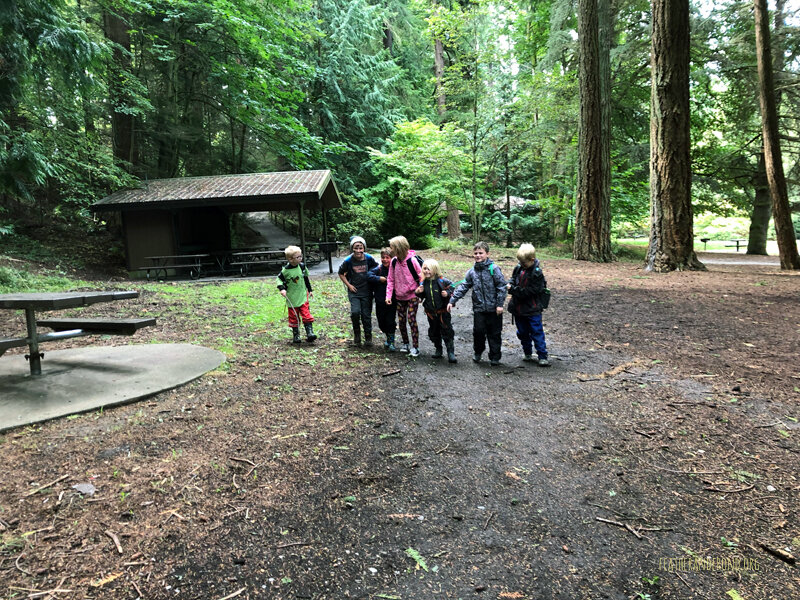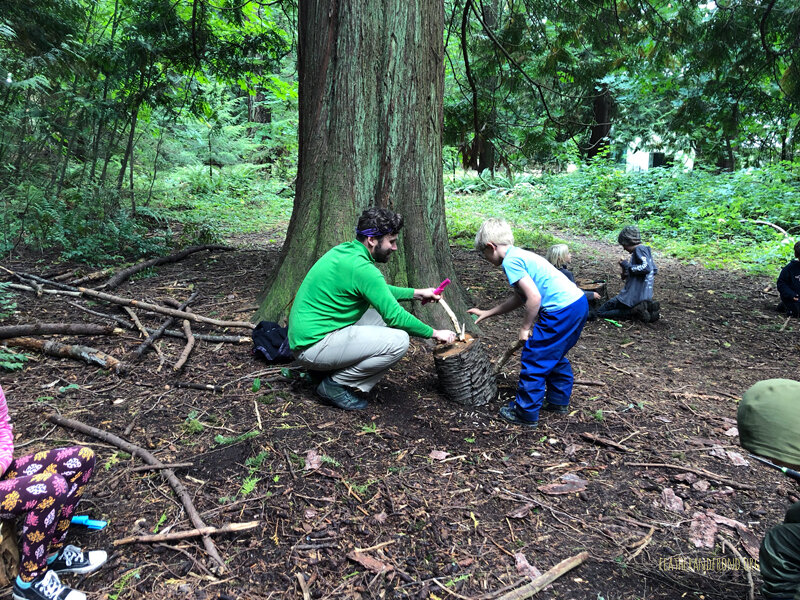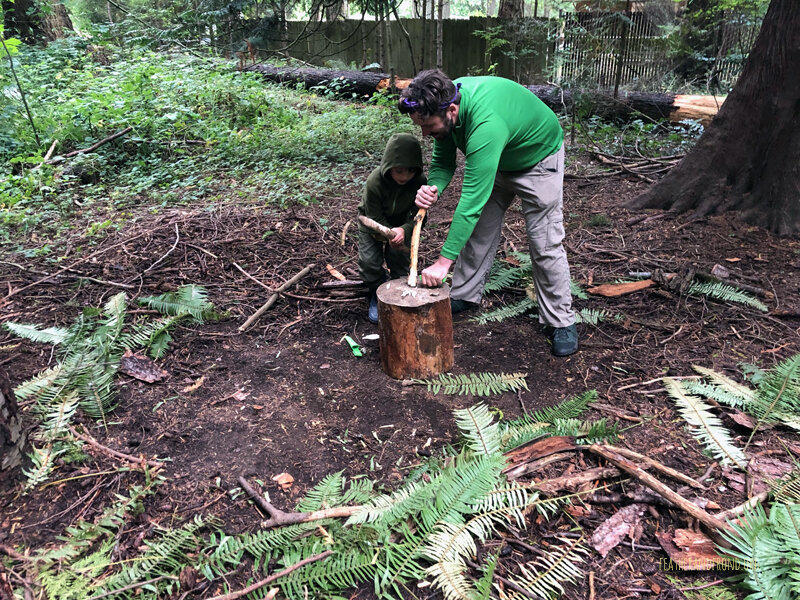 Greetings Nature Lovers!

The Fire Keepers have jumped right into a new school year and it is off to a fabulous start! In these Story of the Day transmissions, we will try and give you a little window into what we have been up to on our long days in the Forest!

Our group has gelled nicely this year right from the start. Some of our friends are joining us that used to be in Fox Walkers, so that sure helps right from the start and our returning students are stoked to show their new friends some Fire Keeper favorites. Some of the younger kids have noticed that some of the games are a lot harder since we hold the boundaries a bit stronger and there are sometimes more rules! We played some familiar favorites like Fire in the Forest and Wolf Ball, while introducing a soon to be classic, Watchtower. I learned this game this summer from my friend Kyle at a movement workshop where I got to play games with other adult humans amongst other fun things and I LOVE IT! It combines hiding, sneaking, quick camouflage, fast movement, and teamwork — basically a whole bunch of Child's passions rolled into one fun game. I imagine we will play many hours of this one this year.

As far as foliage goes, we started to process some Western Red Dock (Rumex occidentalis) seeds that we will grind into a locally sourced gluten free flower sometime soon and make something nutritious and delicious. We checked out some rose hips that were not quite ripe and harvested some Stinging Nettle (Urtica dioica) stalks to process into cordage later this fall. Melissa got the idea at some point while carrying a bundle of the stingy 6" stalks to make what I would guess is the world's first official Nettle Limbo contest — HA! What a daring group of youngsters we have!

The group learned about/reviewed their knife safety guidelines in our favorite manner — skits! We recruited some kid actors who had seen this skits multiple times and they really did a fabulous job helping. I am happy to report that our first day using our knives resulted in zero bandages and every kid making their own digger/bopper/throwing stick tool! I am so proud of these kids for all stepping up into the responsibility that being able to use a knife safely brings. We will continue to work on safe knife use all year as we work on various projects and start fires.

Speaking of fires, we challenged the Fire Keepers to start a fire without Melissa or my help and they worked together and made a BEAUTIFUL first fire of the year. Then thanks to the generosity of one of our families who brought in a bag of their tree apples for us to roast on our hand-carved roasters - YUM! Thank you!

So many more highlights including, climbing, jumping, finding salamanders, munching a few non-rotten berries, finding an old tire which worked great for a throwing stick target, cleaning up garbage and getting to know some new friends! Really excited about to good times ahead for this crew this year!

There are a couple of slots remaining if you have any homeschool friends between 7-11 who are free on Wednesdays and need some Forest School in their lives! Please get in touch if anyone is interested in seeing if it is a good fit.