My oh my, the rapid green growth of Spring is fully upon us! It is truly a joyous time to be outside connecting with nature and it feels as though every time you blink, there are more leaves, blossoms and entire plants popping up! Likewise it is one of my favorite times to run program. The kids have been with us all year and really know the rhythm of the day. They trust each other more and the imaginative play runs deep.

We spent a lot of time focusing on the plants these past two weeks. Stellaria, the Chickweed fairy, has made several appearances as have Stinging Nettle, Plantain, Yarrow, Dandelion, Big Leaf Maple, Lady Fern, Cleavers and Rose. We play games such as "Plant Concentration" and "You're only safe if…" which help the kids have fun while learning! We even finished a special OR Grape hand sanitizer that we have been working on over the year.

The water has been falling and the means lots of puddle splashing and playful battling of mud monsters!!! Other highlights included Rose-nocerous horns, tree-climbing, dam building, rock skipping, off-trail adventures, cooking up Nettles, having Cleaver fights, making forts, playing "Owl Eye", Sniffing Skunk Cabbage, Salamander ganders, and so much more!!!

We are excited to have some family members coming out this week to play and eat with us - see you soon!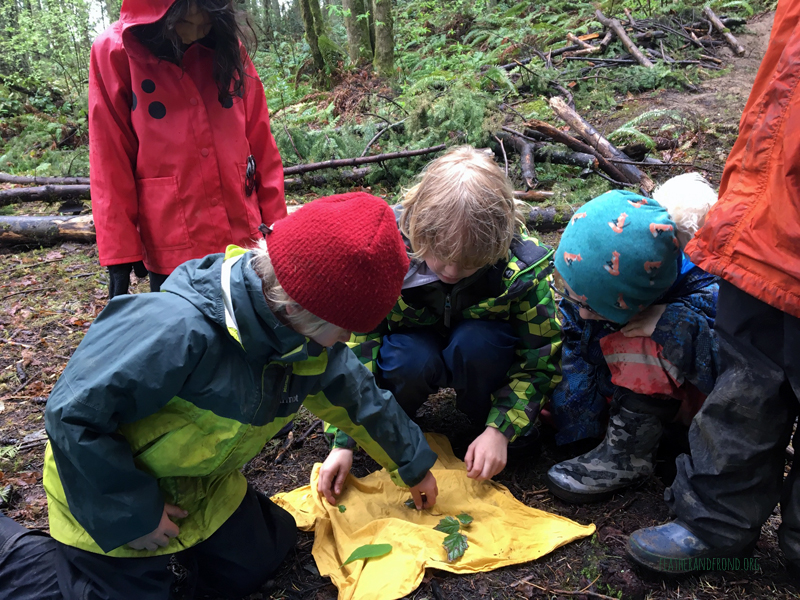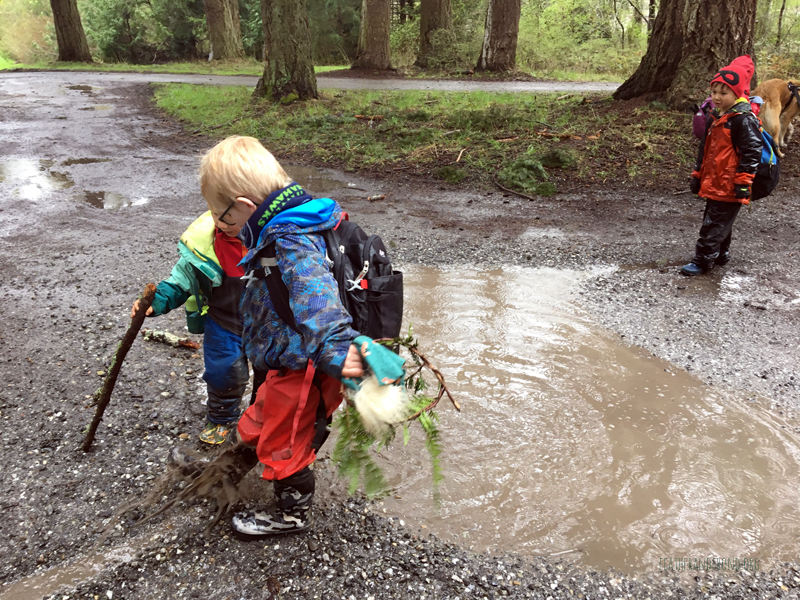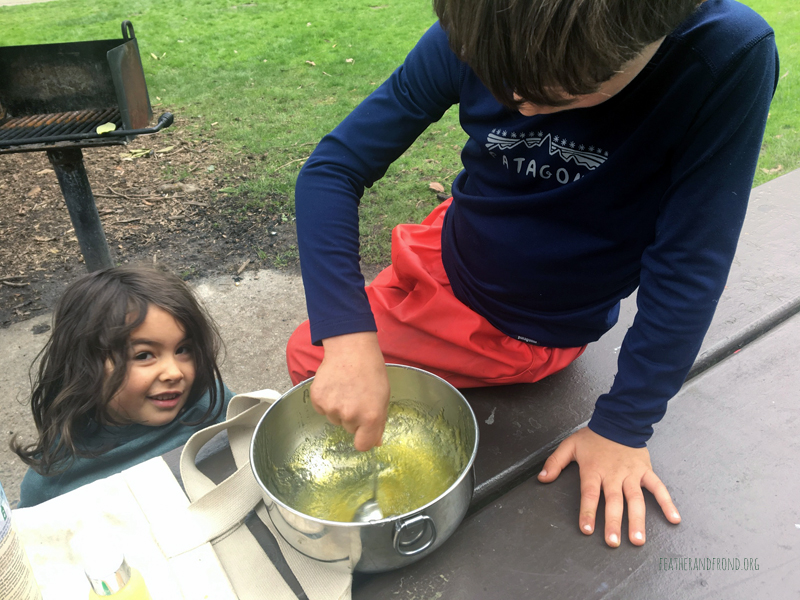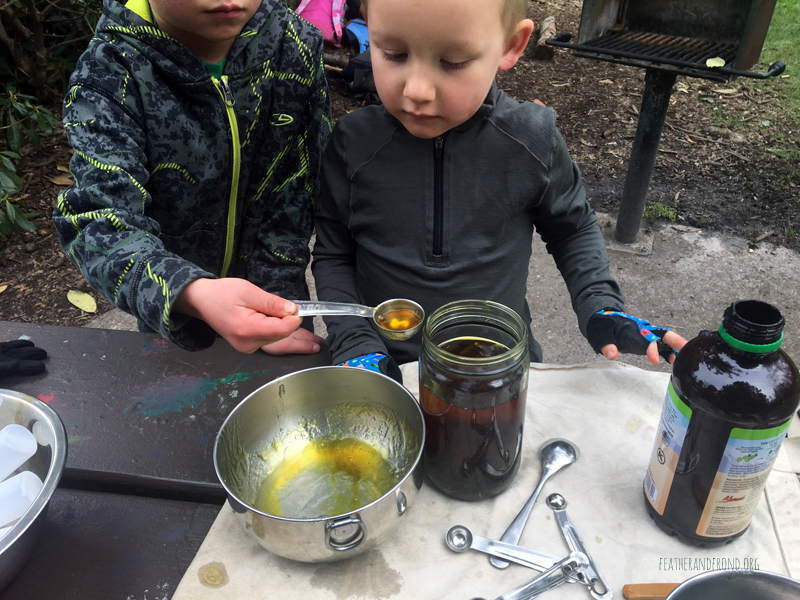 Fairhaven Park above,
Whatcom Falls Park below