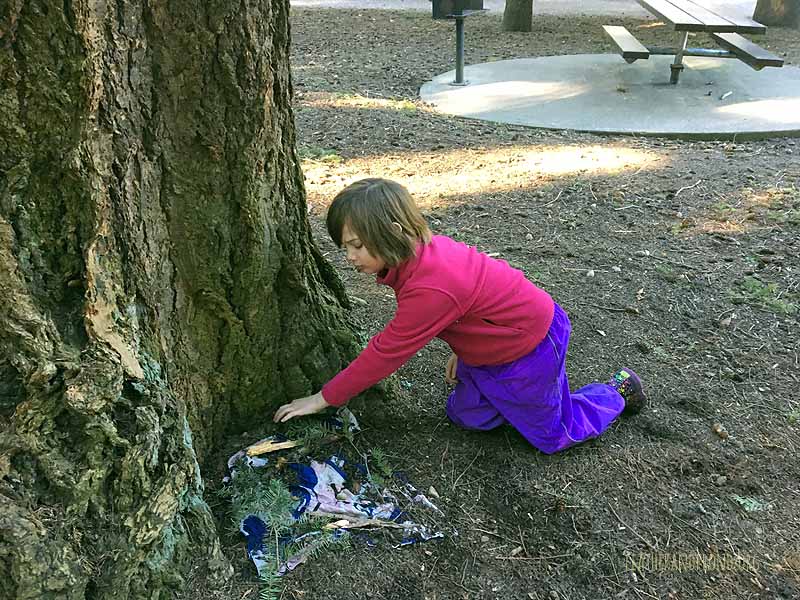 Wow, spring is here and it feels soooooo good! We've been loving all of the sights, scents & sounds of this season right now, and we've been keeping busy at Fire Keepers over the past couple of weeks! We've done a little bit of exploring of an important awareness skill known as bird language, which refers to the vocalizations, behaviors, and body language that birds use to communicate with one another. One of our favorite ways that Pat and I like to teach bird language is by putting on dramatic skits in which we shape-shift into birds and act out their five main voices: song, companion call, territorial aggression, juvenile begging and alarm. You can read all about bird language in this blog post I wrote HERE . The cool thing about bird language is that your awareness of it can lead you to many amazing nature discoveries, such as encountering baby birds in their nest, finding owls hunting during the daytime, and figuring out where a predator (such as a cat, coyote or weasel) is out on the prowl.
Another way that we like to teach about bird language is through playing a very fun, high intensity game known as "Jays and Chickadees". I think the Fire Keepers really enjoyed playing this game and getting a glimpse into what it's like to be a chickadee working hard to collect lots of food while simultaneously trying to protect its nest from Stellar's Jay and Cooper's Hawk! The Fire Keepers have also been sharpening their listening skills by playing blindfold games such as "Fire Keeper" and "Remote Salvage Boat Captain". They've been working on their stealth scouting and awareness skills with a game called "Otter Steals Fish", as well as an ongoing game know as "Clothespin Ninja"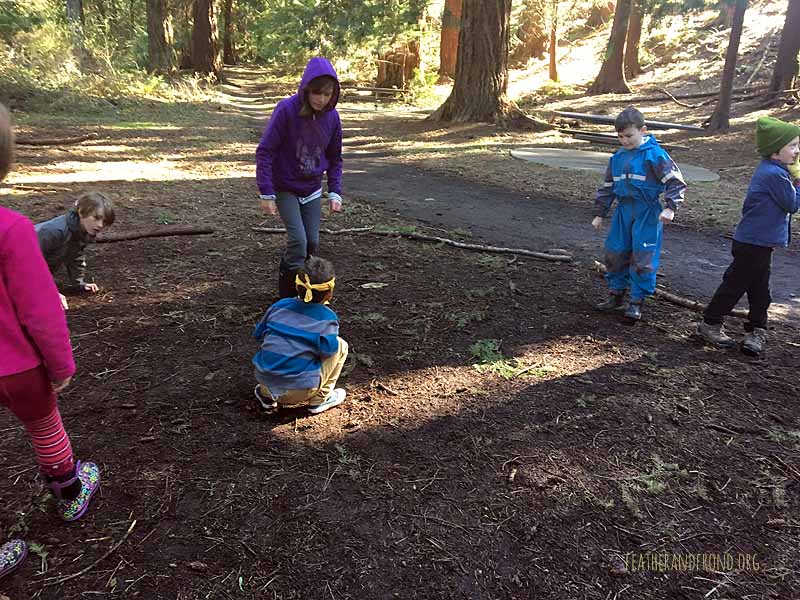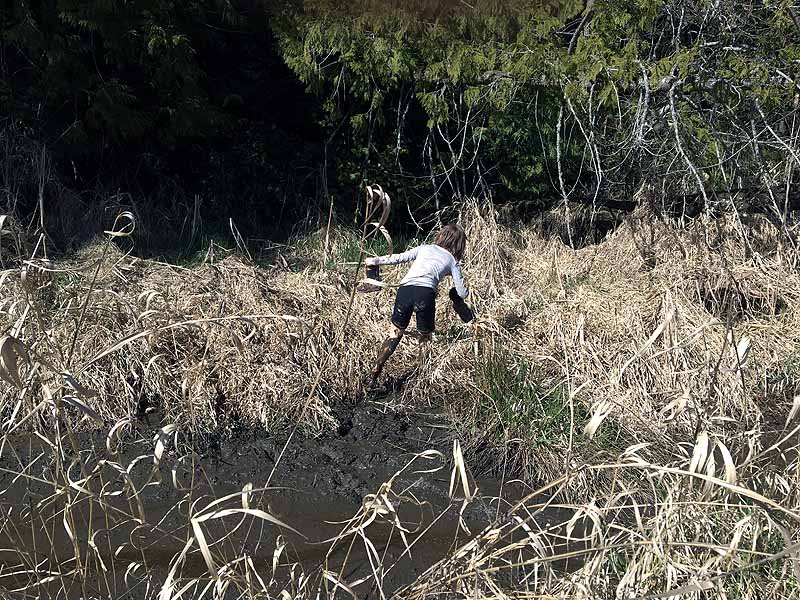 The Fire Keepers also tackled a very cool and creative whittling project! They used their knives to carve wood into the shape of mushrooms! We learned this project from an awesome new book called Forest Craft. To make the mushrooms required some "bopping" of the wood (many of the Fire Keepers worked in pairs to do this) as well as lots of detailed carving. Each mushroom turned out different and unique!
Another major highlight has been all of the cool salamanders that we've been finding! And last week, after stopping at Clay Beach to play with clay and ricks and observe the ducks, we took an epic adventure (some of the kids were still barefoot!) to Magic Cattail Land, where we collected Cattail fluff, got eaten by swamp monsters, did a little bit of parkour AND found Northwest Salamander eggs and Red-legged Frog eggs!! We are so grateful for the magic of this season and we can't wait to have more messy adventures with the Fire Keepers next week. Have an amazing Spring Break!!