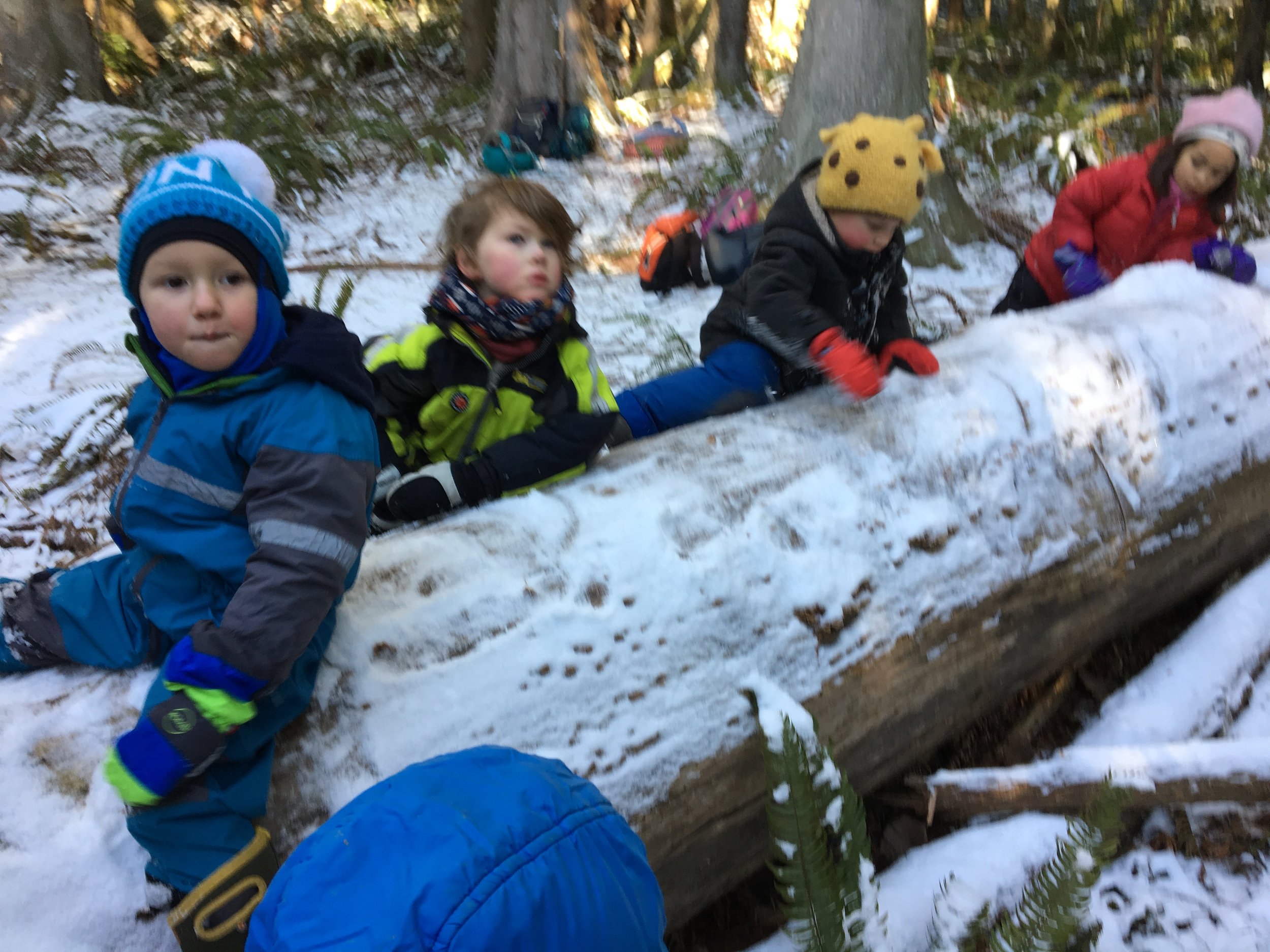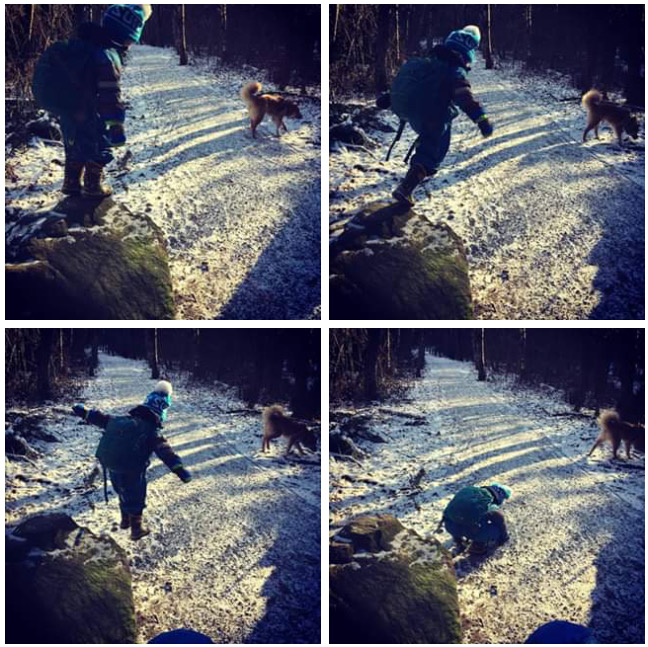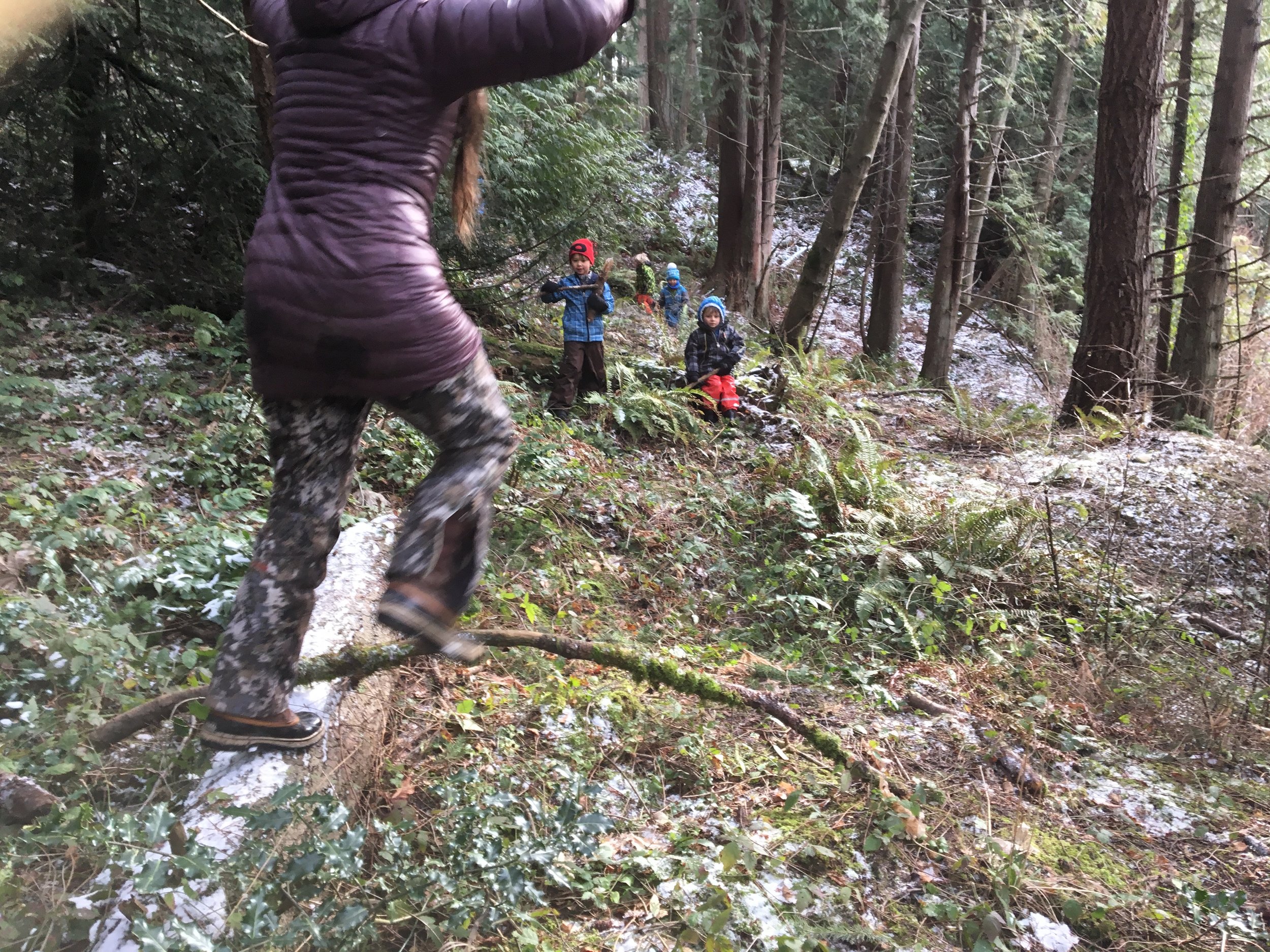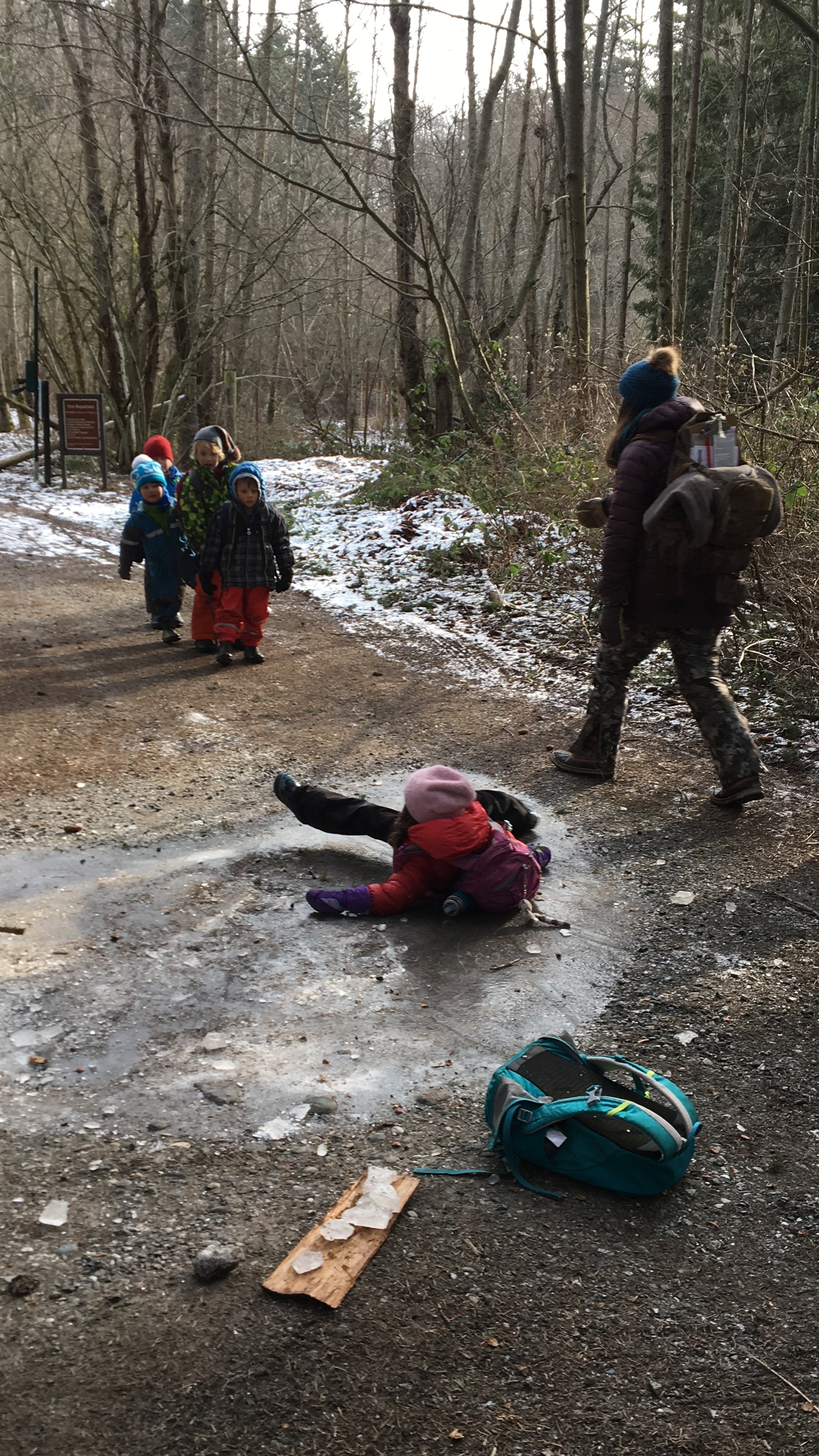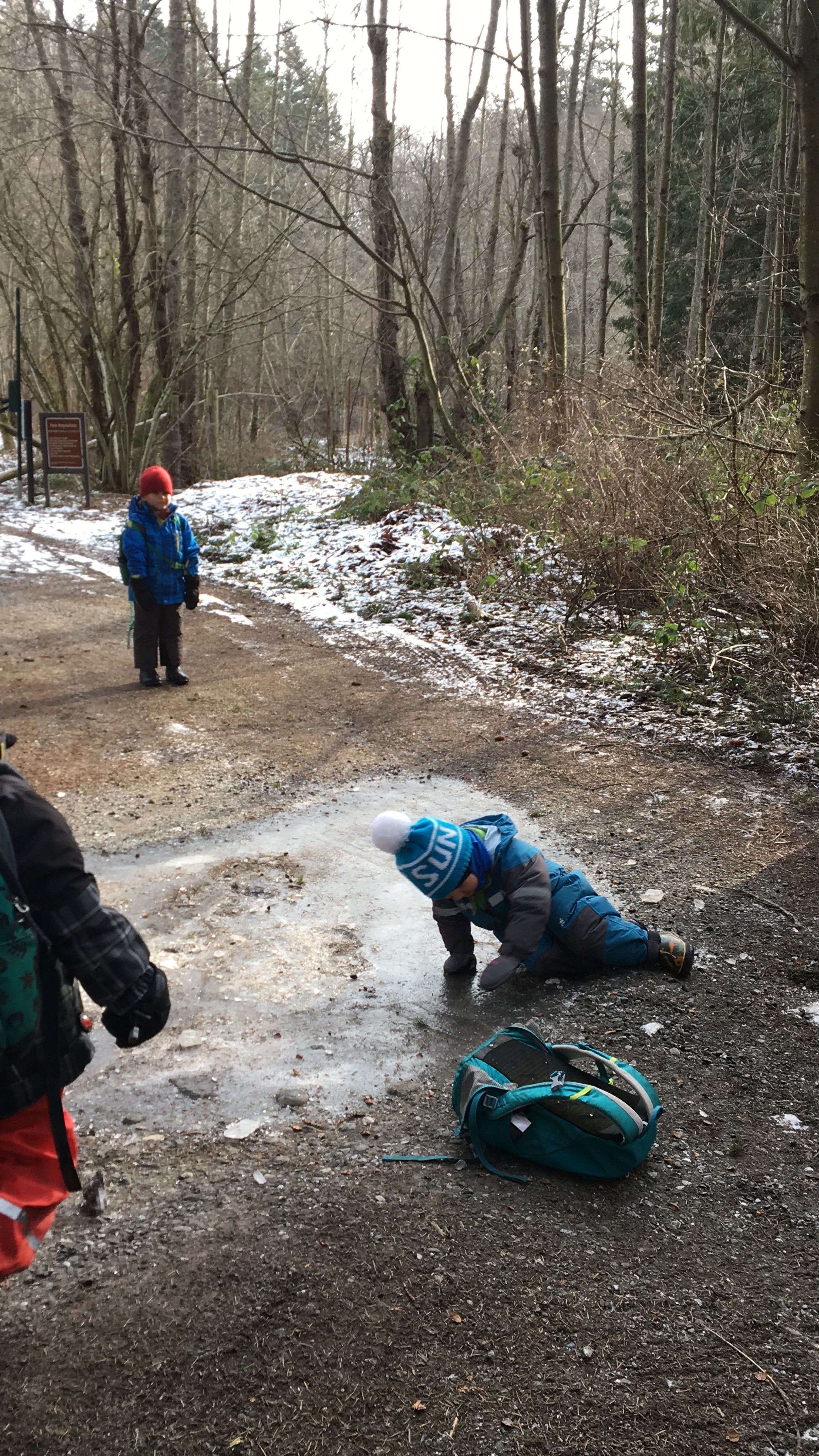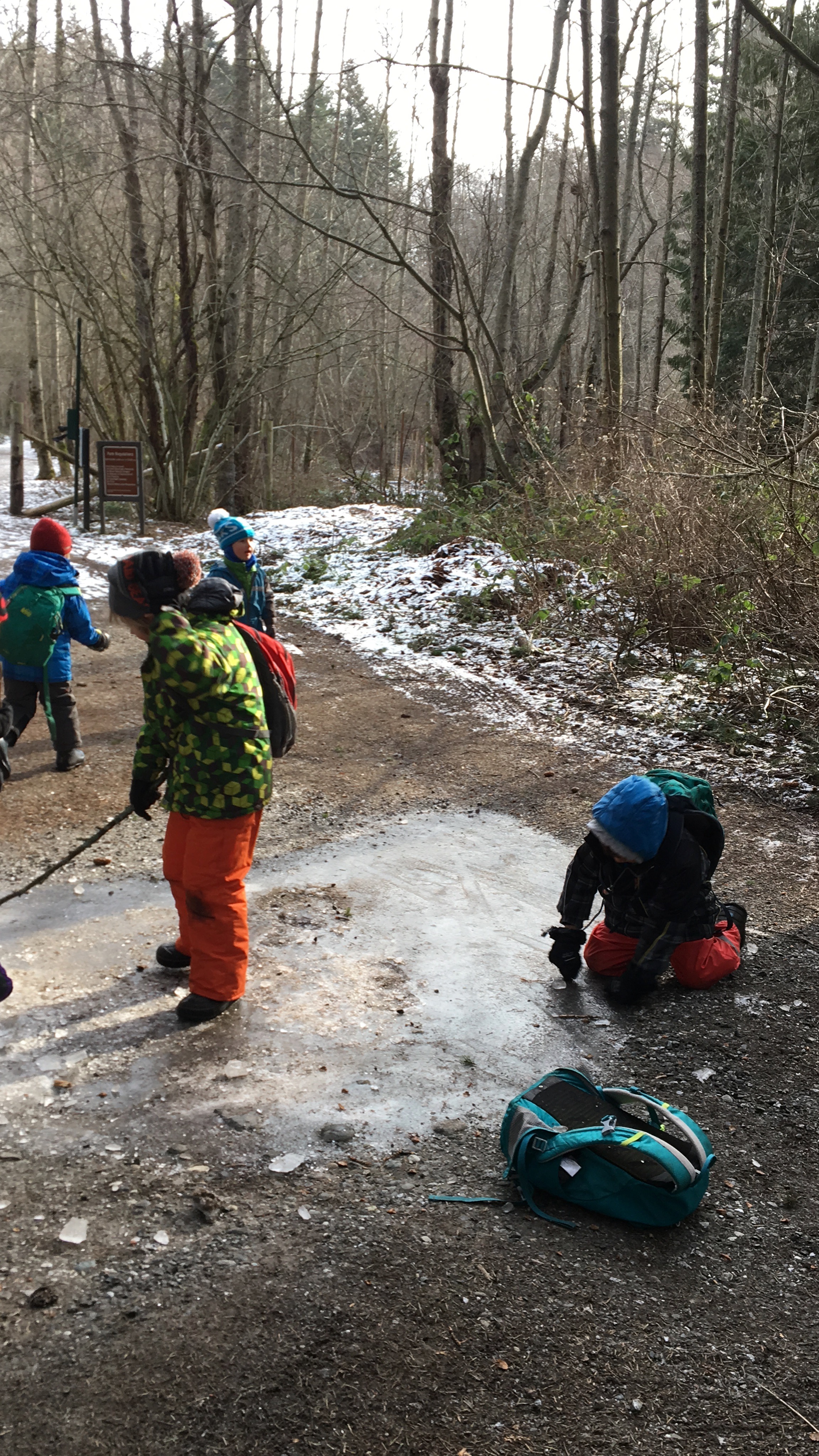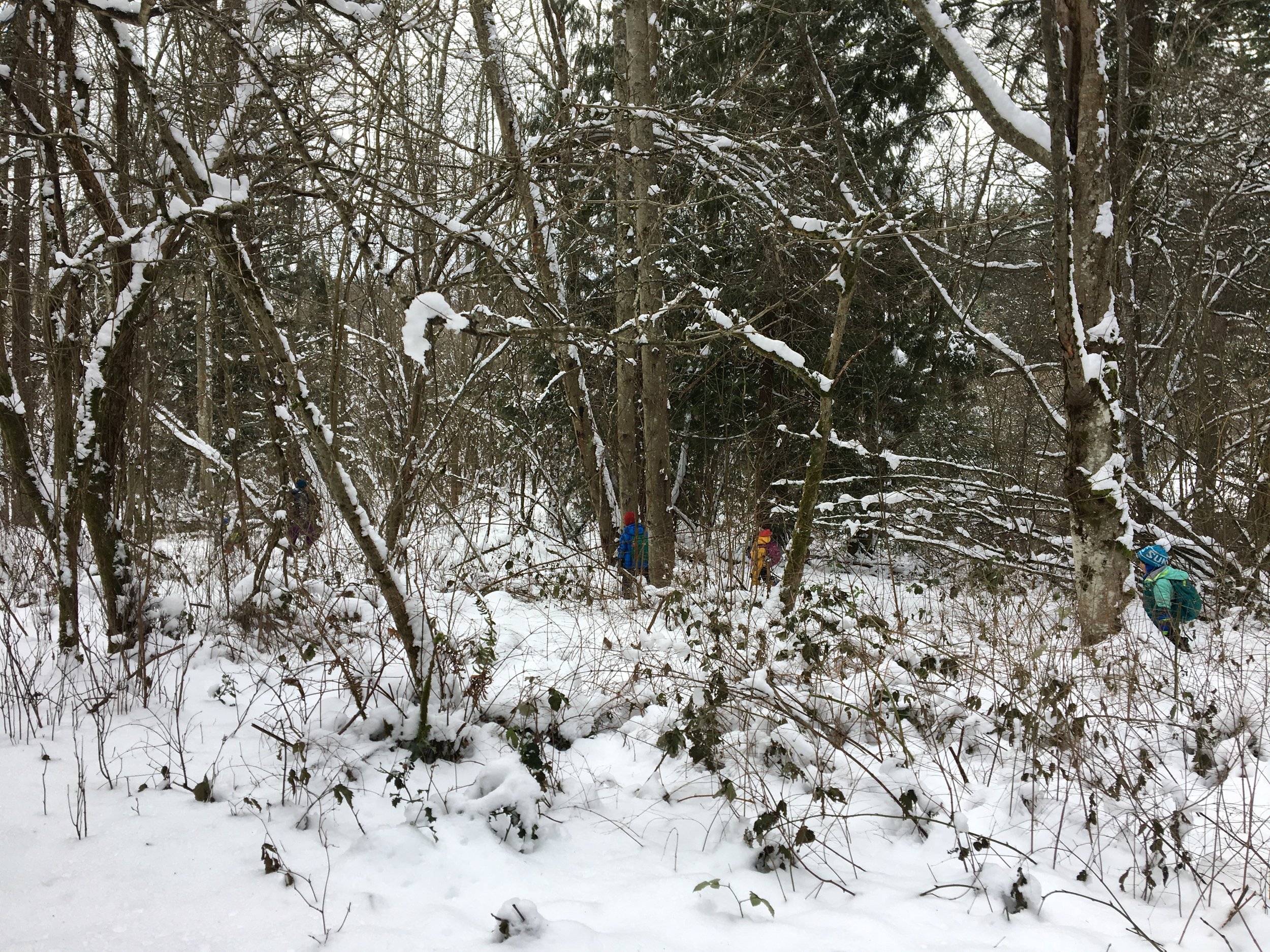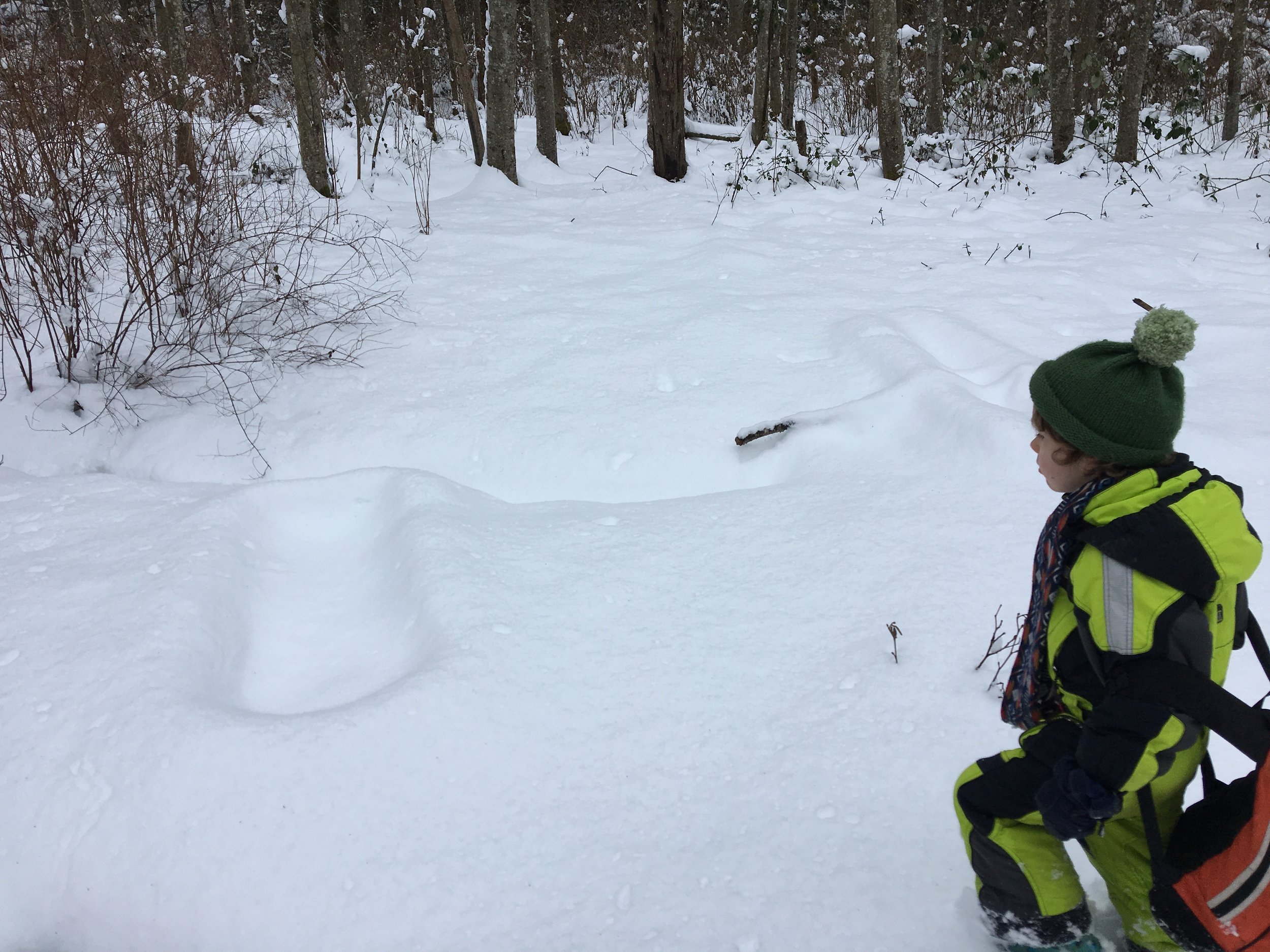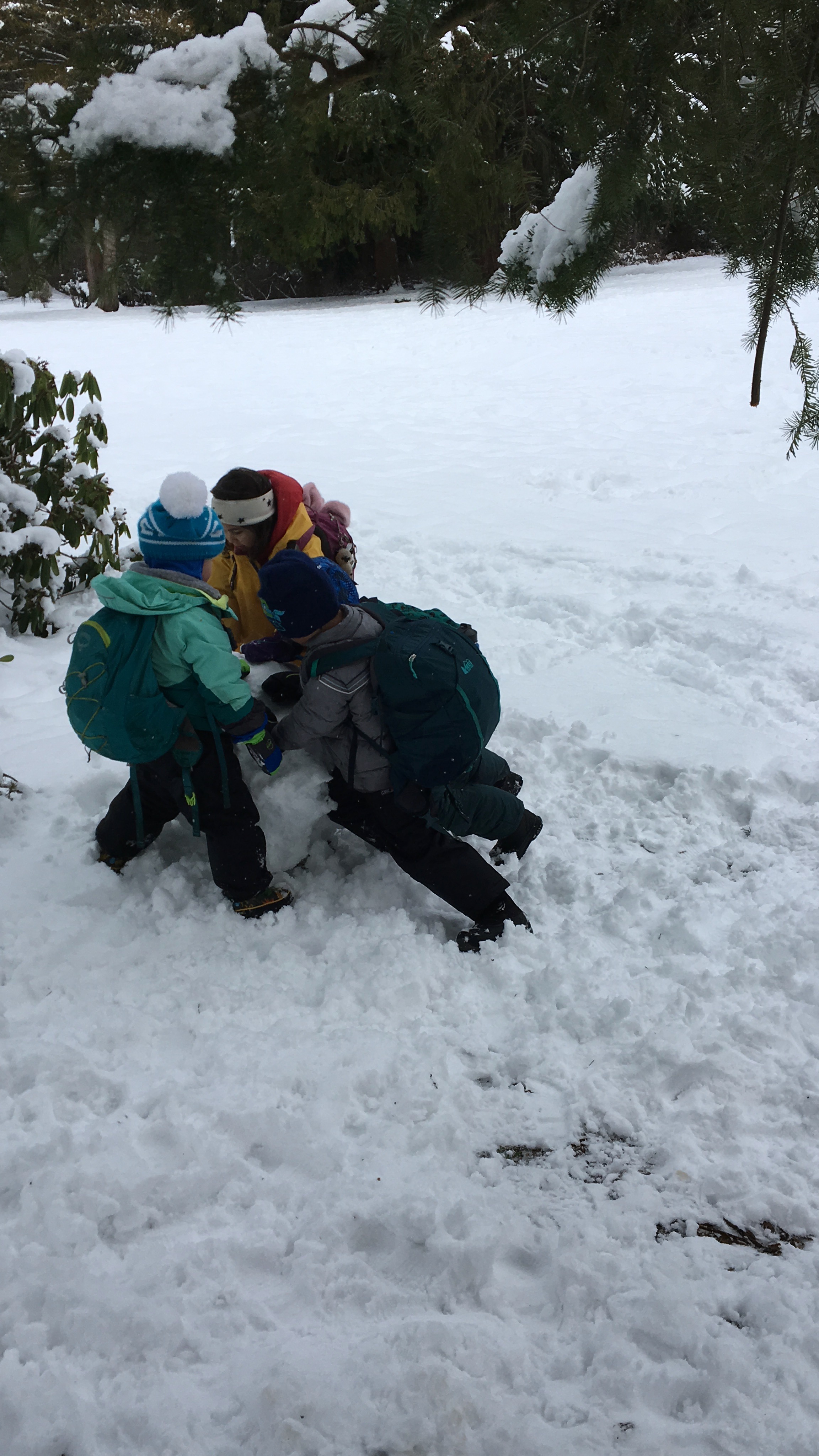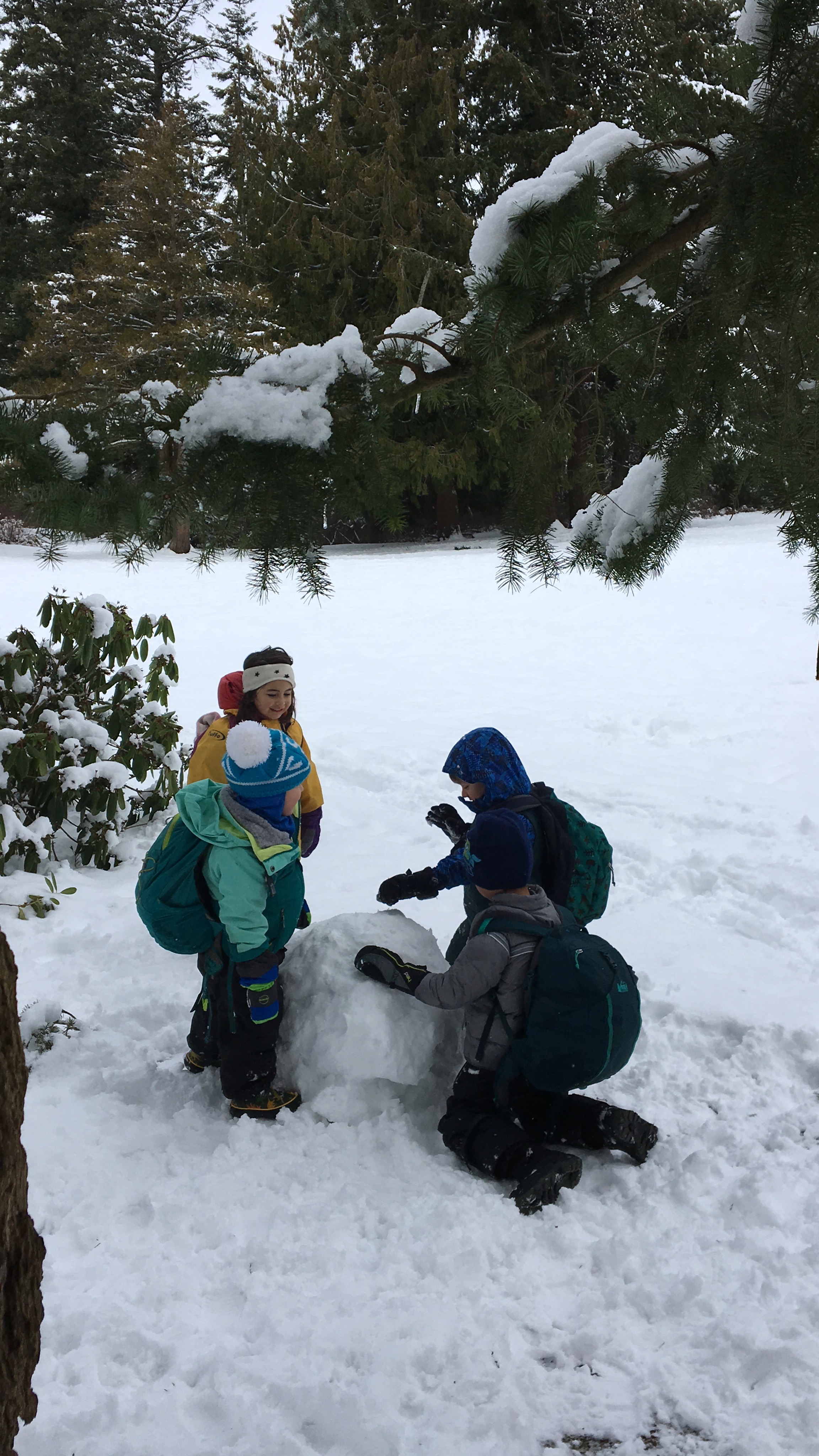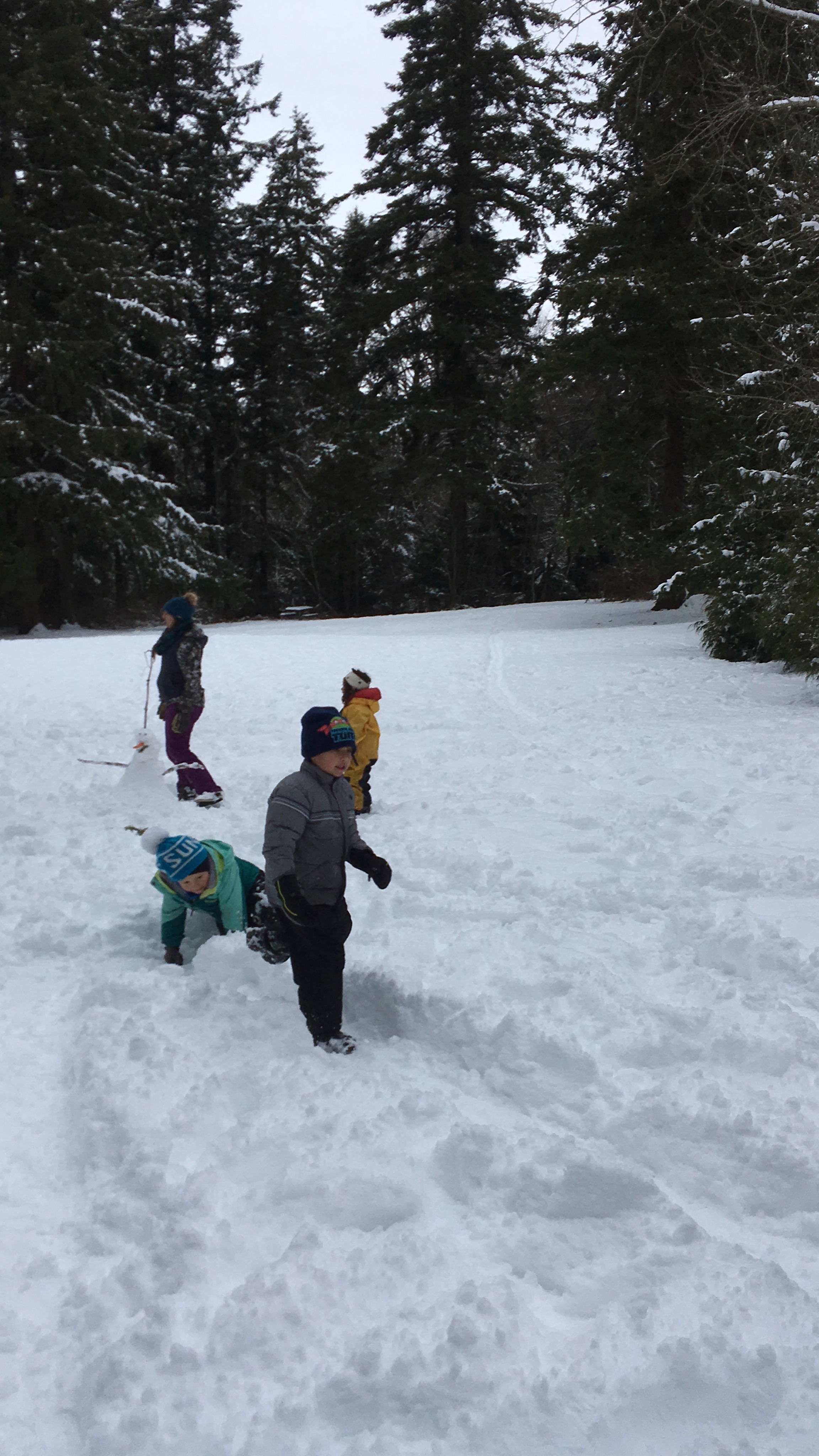 What a wild couple of weeks around here! Cold, snow and sunshine! We have been on our toes watching the roads and weather, but really grateful we only had to cancel one day during the two week run. Thanks to all the parents and grandparents for rolling with us and safely getting kids to and from the parks. They have been some extra fun days!

There is just something special about snow days, especially in a place such as here where they are really few and far between. The snow shakes us out of our routine and invites us to make snowballs and slide like and otter down a steep slippery slope. The snow reveals that tracks of creatures who prefer to remain anonymous and beckon us to follow them.

Major tracking highlights included a River Otter running through Whatcom Park, Raccoon walking through Fairhaven, Rabbit tracks near Coyote's sneak trail, a thousand bird tracks big and small, many Squirrel tracks from tree to tree, Little Mouse tracks with tail drags, deer moving across the landscape (also places where they lay down to rest) and a Cougar in our driveway in the morning before program.

Did you find any cool tracks at home or in other favorite places with your kids?

Some other highlights included snowball fights, building fairy houses and snow creatures, eating snow, sliding down everything, ice skating, breaking ice, riding snowy cedar horses, finding amazing shelters, and playing Subnivean Tag! ("Where's a cozy home? In the Subnivean Zone!") Having big fires in the snow was pretty exciting too.

Was that our entire dose of winter? Is there more to come or is spring going to peek it's green head up to stay? Time will tell, and the Fox Walkers will be outside enjoying the forest, no matter the weather!!!