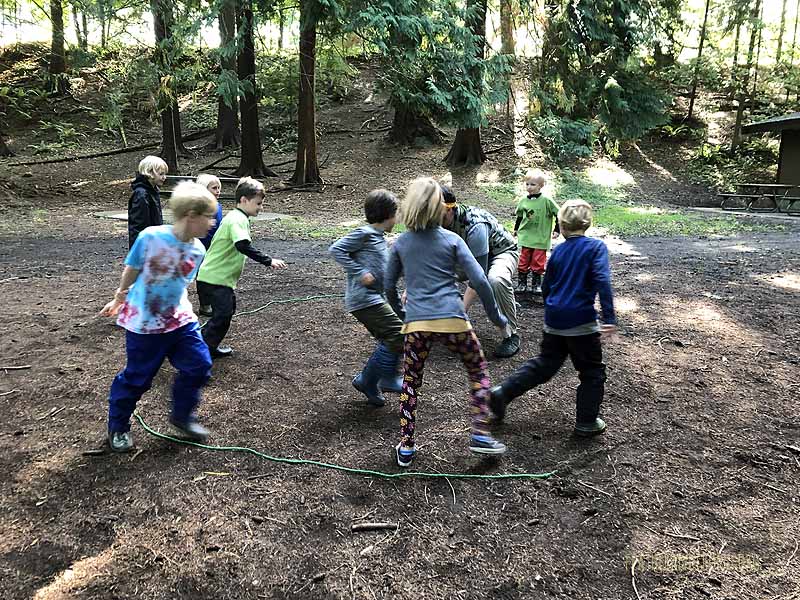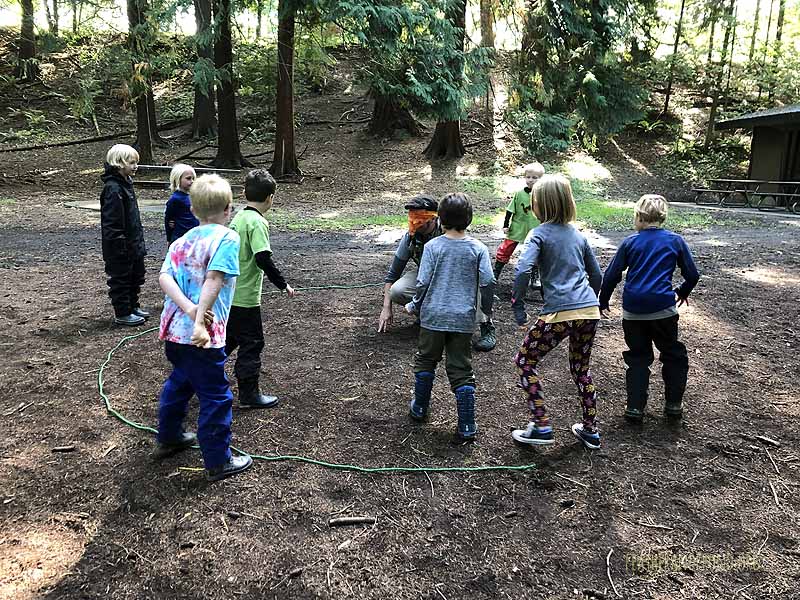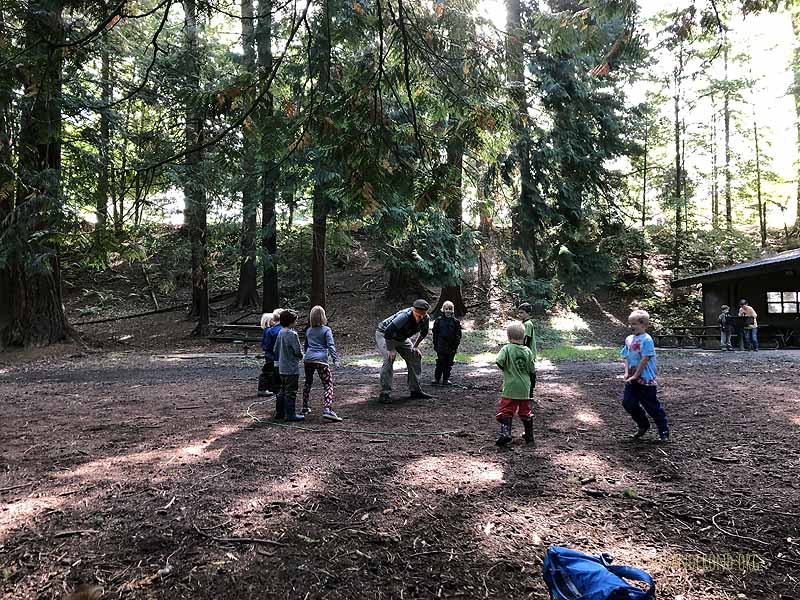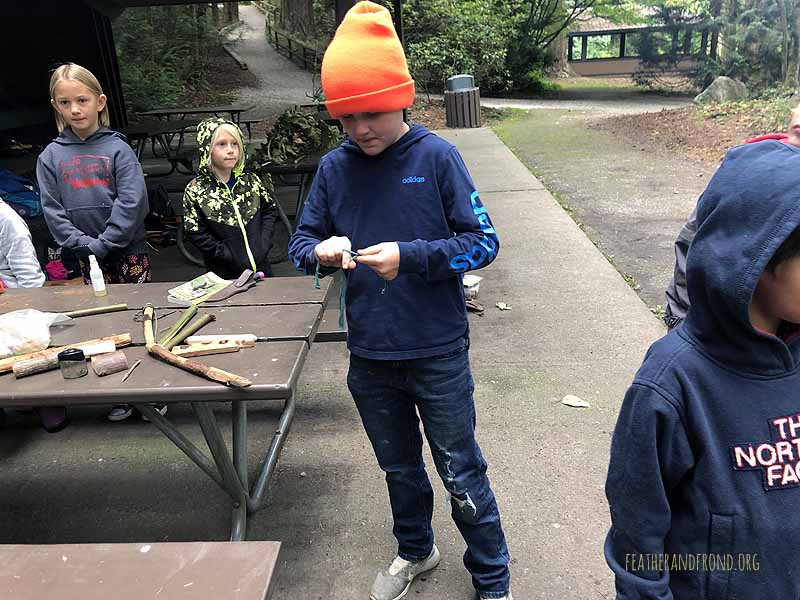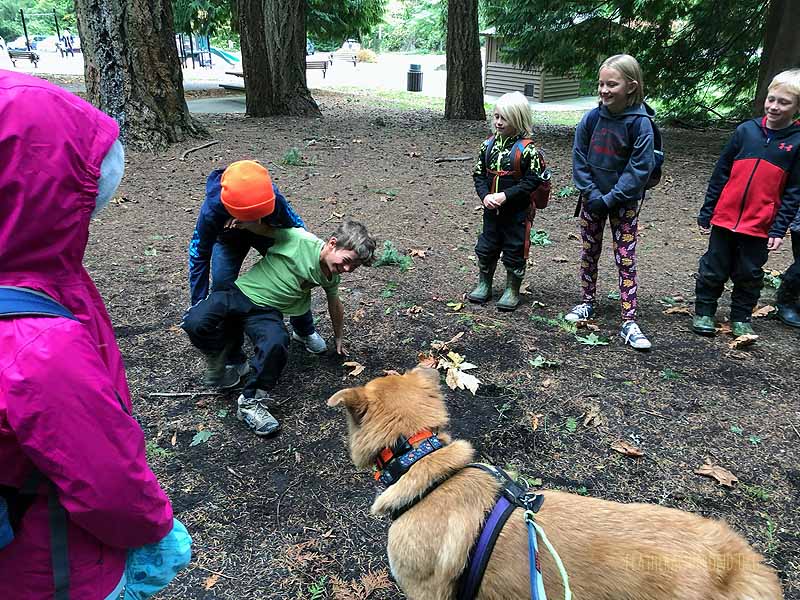 It's been an exciting couple of weeks at Fire Keepers Homeschool Enrichment Program, as the students have been deeply engaged and enthusiastic about so many activities! They've been tending fires, making char cloth, whittling musical scrapers, playing epic games (such as Watch Tower, Bear Salmon Mosquito, and Blindfold Ninja), examining mushrooms and salamanders, competing in leaf-catching contests, playing Leaf Monster, bonding with one another, and having magical adventures!
Each Fire Keeper received a Nature Name for the school year and was assigned the task of finding out what "superpowers" their nature name possesses. Pat and I were excited to hear what the students learned about their nature names the following week, such as:
-A Western Tanager eats wasps
-A Douglas Squirrel can fall from heights of up to 100 feet without injuring themselves
- A Harbor Seal has glands in their skin that secrete oil, which helps waterproof their hair.
We're so grateful for such an awesome and passionate crew of Fire Keepers this year, and we can't wait for this week's adventures!