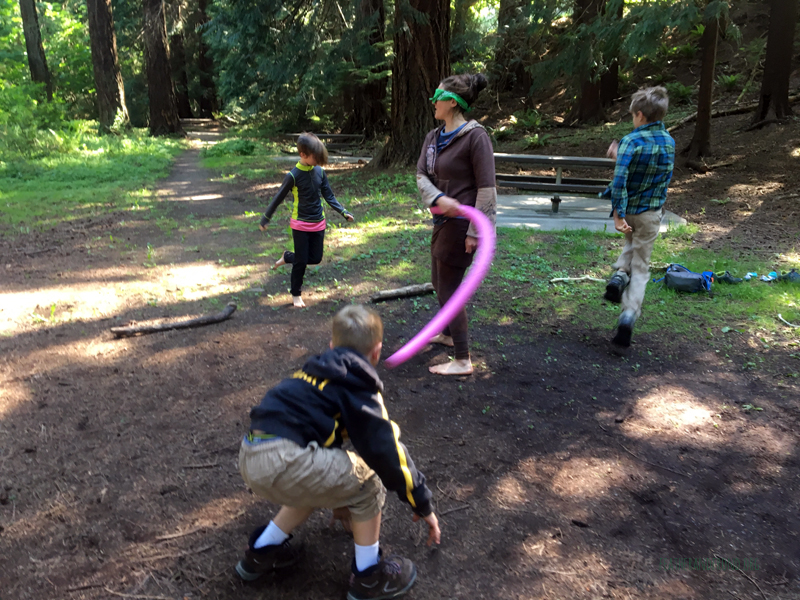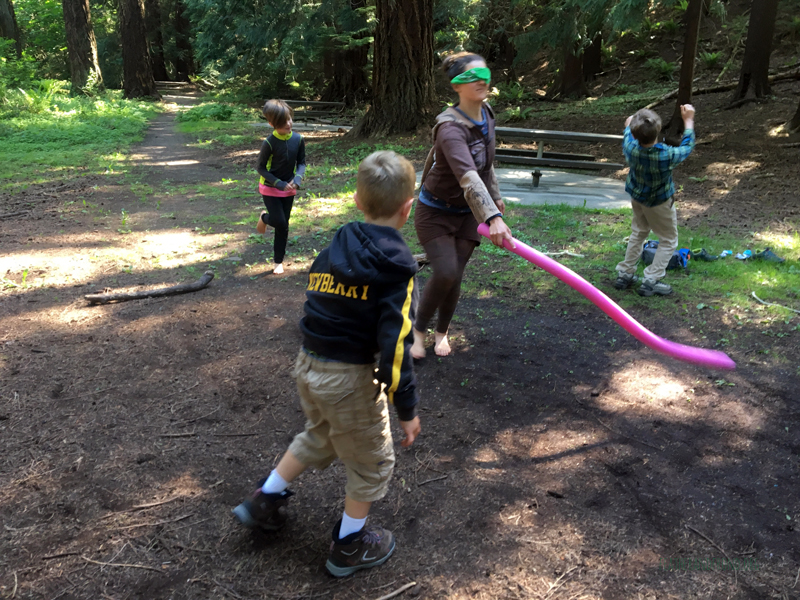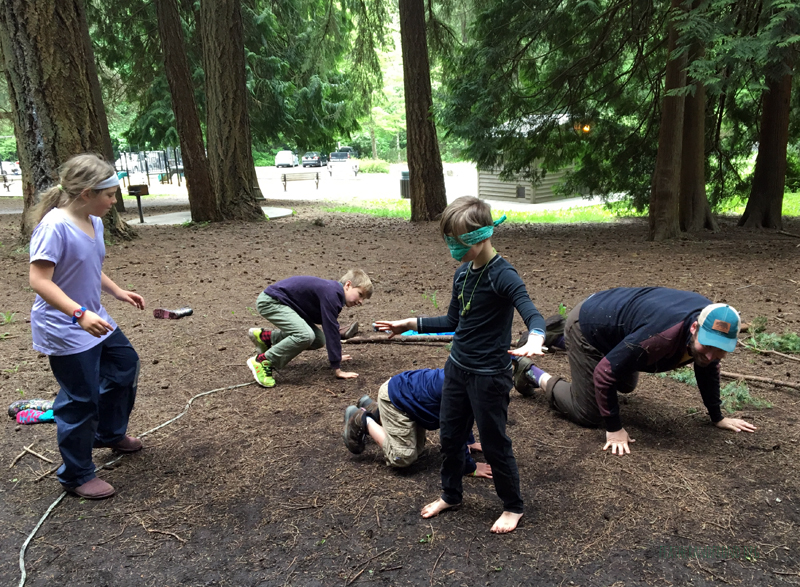 The last few weeks have seen the Fire Keepers dedicating part of their day to bee (buzz buzz) of some service to the park that we love so much and gives so much to us. Last week we have more of an insect focus (Like it or not, it is darn near impossible this time of year to go outdoors and not encounter some form of insect!) and wanted to build a cedar bee house for our docile native pollinator, the Mason Bee! This past week the focus was on cleaning up trash and removing invasive species from the for forest for all creatures from insects to plants to birds, to deer to humans to enjoy!
While a lot of hard work went into our projects, it was observed that giving back was actually kind of fun! And we had been very saddened and disappointed when our favorite places get trashed and it brought healing and hope in not just being sad and complaining but actually doing something about it!
Putting on gloves and pulling invasive laurel, holly and ivy out so the salmonberries, thimbleberries, Black-capped raspberries, vine maples and hazelnuts all have sun to thrive and nourish the denizens of the park in future seasons.
Oh and the salmonberries are starting to ripen!!! Along with the wonderfully fragrant and flavorful wild rose petals we made little tasty fairy snacks of "Salmonberry tacos". Yum! There is so much ripening and bursting forth in both the plant and animal world right now it is a joy to be outside! Baby birds of all sizes flutter about the forest screaming for food while exhausted parents find all the calories they can for all their waking moments! SPRING! We had another close up encounter with an owl on the aptly named "Owl Pellet Plateau"... this time we were harvesting nettle stalks for cordage and looked over at an owl sitting 7 feet off the ground in a young cedar about 10
Feet away from us, unafraid! Was this a curious young fledgling or an exhausted parent sneaking in a rest midday?
So much fun was had playing games as well... Owl Eye and Ninja Noodle and a new game "Very Hungry Caterpillar" stand out as favorites... the caterpillar game was made up on the spot and inspired but a found black and yellow caterpillar with long hairs all around...
Ninja noodle is a favorite for many reasons... I think the kids find it weird and funny that we have shown up in the forest with a very unnatural object (pool noodle) and that we will be using it to bop them! Then there is the blindfolded element and the fact that you need to be sneaky and change the way you move to get past the ninja so it breaks up some patterns... I love that everyone works together as a team!
When you are the blindfolded ninja the game takes on a whole new turn and all senses besides your owl eyes must kick into high gear. There is a reason we have practiced using our other senses such as deer ears, and raccoon touch. Bottom line is these games are not only fun but actually helping the kids develop as whole humans. Yay for games!
We only have two weeks left, I can't believe it... what adventures lie is store?
Don't forget that enrollment is open for next year if you are planning on coming back out with us, we are stoked to be starting in September this time... it's going to be a great year!
https://featherandfrond.org/enrollment-form-2018-19-school-year-programs