The past few weeks at Fox Walkers have been cold but sunny and we really worked our Dog Noses if they weren't too runny and our Salmon brains if they weren't too fuzzy!

We brought in a special guest instructor, Leo the Dandelion, to help teach us about the aware skill of dog nose and followed some scent trails of our own. We heard wild tales from Ireland about a boy named Fionn McCool catching the Salmon of Knowledge and got excited about the Salmon coming up our local waterways currently. The kids helped me work on a spoon that I am burning/carving out of a fallen maple branch.

Some other highlights from Fairhaven include: "Fishing" at Salmon Bend, finding a beautiful dead Barred Owl, locating multiple deer antler rubs, following Leo's nose to a brand new awesome play spot with hidden apple tree with big perfect fruits, mountain climbing, and fire making/food roasting.
Some other highlights from Whatcom Falls include: Fort building, mushroom hunting, American Dipper spotting down by the water, climbing down the hemlock highway, playing flute, surfing down the hill near Coyote Meadow, moving heavy rocks, starting to coal-burn a bowl and drawing with charcoal.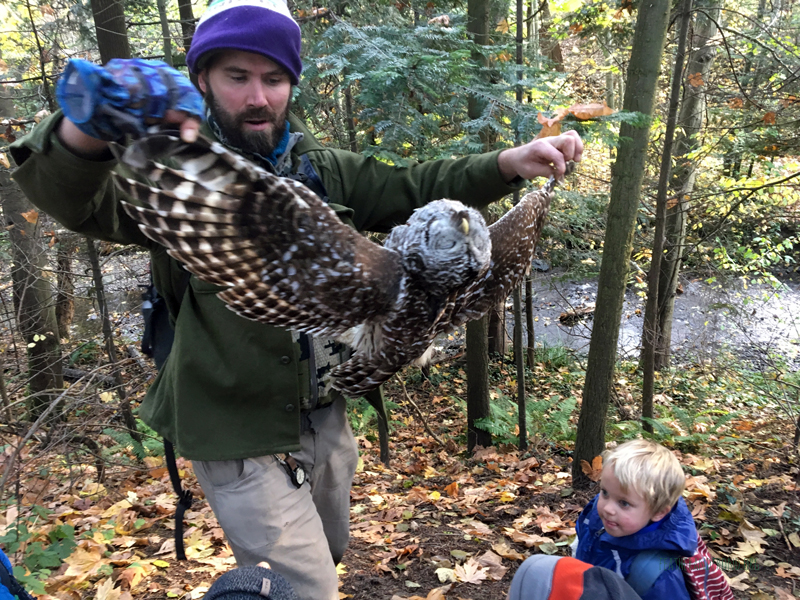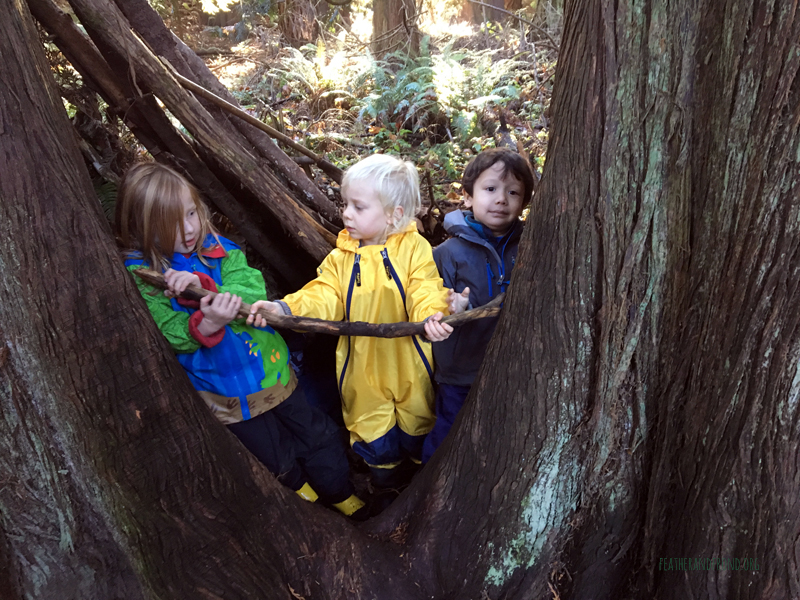 ^^^ WHATCOM FALLS PARK ^^^